How it Works: As easy as 1 • 2 • 3 !
STEP 1 - CHOOSE YOUR PIECE:
This is the hardest part! With over 400 different pieces you have a terrific selection to choose from.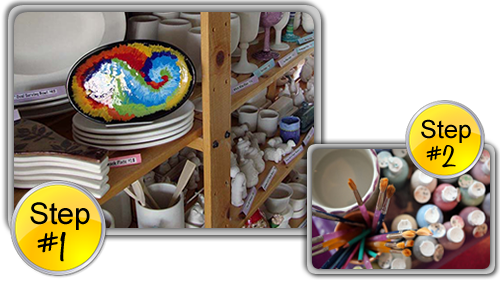 STEP 2 - DESIGN YOUR PIECE:
We have idea books, foam and rubber stamps, stencils, silkscreens, stickers and more to help get your creative juices flowing. Our helpful staff is always available to provide instruction and tips.
STEP 3 - PAINT YOUR PIECE:
We have over 100 different glaze options to help you create your masterpiece - writer bottles, puffy paint, pottery and crystal glazes.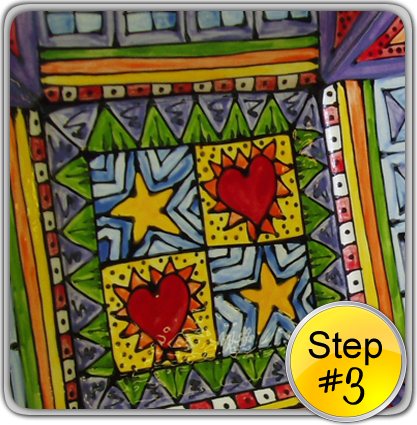 Once you're finished – leave the rest to us! We'll glaze and fire your piece and have it ready to pick up in 6 days.