Pottery Painting • Fused Glass • Clay Handbuilding • Mosaics
Creative projects make for a fun troop event. We'll help you choose the best project for your group.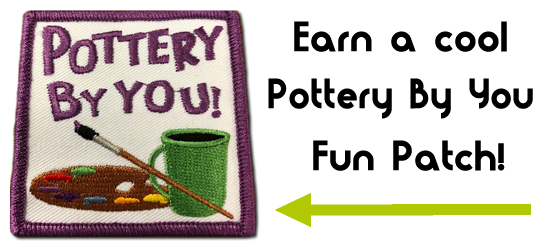 A minimum of 6 scouts required - scheduled on Tues, Wed or Thurs for one hour. A $25 non-refundable deposit required to book your event.
Cost: $20 per person includes your project and a Pottery By You Fun Patch.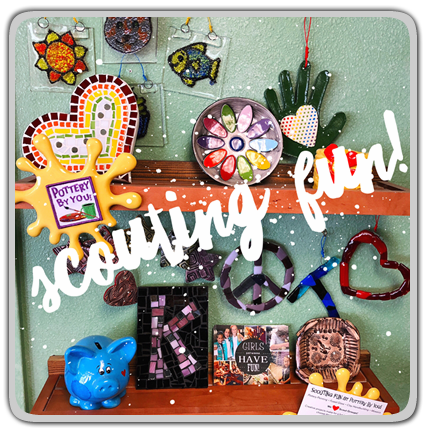 Call (307) 472-9087 to schedule your group today.